Book Beginnings is a weekly meme hosted by Gilion at

Rose City Reader

. To play along, please do the following:

Share the first line (or two) of the book you are currently reading on your blog or in the comments.
Make sure to share the name of the book and the author so we know what you're reading.
Feel free to share your first impressions with us based on the first line.
Link your post at

Rose City Reader

, or if you don't have a blog, leave it in the comments below.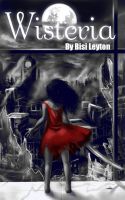 Thirteen months after the first official case of Nero Disease


"Wisteria, run!" Rebecca O'Leary screamed over the radio.

Wisteria Kuti whipped around and came face-to-face with the blood-red eyes of a hungry flesh-eating biter. The biter was a man, infected by Nero Disease, who had long lost his mind. He looked more animal than human and he wanted one thing—to feed on the flesh of uninfected people. The biter growled and staggered toward Wisteria.
My thoughts: Very interesting beginning - starts out with a good amount of action.


The Friday 56 is a weekly meme hosted by

Freda at Freda's Voice

. To play along:

Grab the book closest to you, any book will do.
Turn to page 56.
Choose the fifth (5th) sentence or a few more (just don't spoil it too much).
Post it on your blog, or if you don't have a blog, post it in the comments below.
Link your post to

Freda's Voice

.


I'm using the same book for my Friday 56 :

Wisteria by Bisi Leyton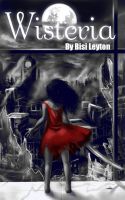 "Actually," she paused and shook her head. "She didn't want to go to Luton Airport at all. David and I pushed for it. My mum kept saying since the Lawsons risked their lives for us, we should let them go. Then, David conveniently got sick. She was convinced there was a safe haven on the coast. She'd heard a rumor about it."

Bach watched all the expressions pass across her smooth face as she spoke.
My thoughts: Things haven't really improved for these characters yet.


About Wisteria:


Sixteen year old Wisteria Kuti has two options—track the infected around the Isle of Smythe or leave the only known safe haven and face a world infested with flesh eating biters. But even with well-armed trackers, things go wrong and Wisteria ends up alone facing certain death, until she is rescued by the mysterious Bach. Uninfected, Bach is able to survive among the hordes of living dead.

Eighteen year old Bach, from a race known as The Family, has no interest in human affairs. He was sent here to complete his Great Walk and return home as a man—as a Sen Son. The Family regard humans as Dirt People, but Bach is drawn to this Terran girl, whom he has never seen before, but somehow knows.

Hunted by flesh eaters, cannibals, and the mysterious blood thirsty group called Red Phoenix, Wisteria and Bach make their way back to the Isle of Smythe, a community built on secrets and lies.
Please play along and if you decide to follow my blog, let me know and I'll return the favor.