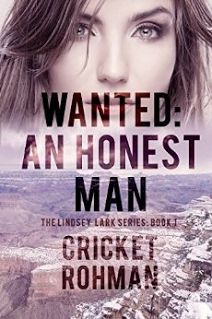 Mysterious, romantic, and sprinkled with a few heartwarming students and a delightful dog, LETTERS, LOVERS, & LIES captures the importance of persistence and the power of love. Jake and Lindsey are in love, but so much stands in their way. Letters from a dead man. Unwanted advances from a transgender acquaintance. Separation and jealousy. A few things in the couple's favor? They are smart, multi-talented, and they love to laugh.
Cricket Rohman grew up in Estes Park, Colorado, and spent her formative years among deer, bobcats, coyotes and beautiful blue columbine. Today she is a full-time author writing about the great outdoors, teachers, dogs, love, laughter, and life's little mysteries—think romantic suspense.


Prior to writing, Cricket's career path included the following adventures: actor, singer, audio/video producer, classroom teacher, school principal, and U of A, College of Education assistant professor. All of the above led the way to her first three novels, WANTED: AN HONEST MAN … LETTERS, LOVERS, & LIES … and HIT THE ROAD, JAKE!


All three books are works of fiction. REALLY! (Well, except the part about the dog; she really had a dog like Wendell, the mastiff, who appears in every book.)