Welcome to my stop on the Blog Tour, presented by
The Fantastic Flying Book Club
, for
My Name is Milena Rokva
by
T.A. Maclagan
. Please leave a comment or question for T.A. to let her know you stopped by. You may enter her tour wide giveaway by filling out the Rafflecopter form below. Good Luck!
My Name is Milena Rokva
(Alexandra Gastone #2)
by
T.A. Maclagan
Release Date: July 12th 2016
Genre: Young Adult, Contemporary, Thriller, Mystery, Fiction, Romance, Espionage


Synopsis:
After seven years living as Alexandra Gastone, Milena Rokva is now free to be her true self, if only she knew who that was or had time to find out. Milena is in a race against time to bring down Perun, the very organization that trained her as a spy. Perun is no longer content to use their network of sleeper agents to protect her homeland and is maneuvered to take control of the world's energy markets, sending the globe into chaos.
Working with her surrogate grandfather, Albert Gastone, his CIA friend Brad and her old handler, Varos, Milena finds herself embroiled in an epic spy game teamed with friends whose endgames do not necessarily align with her own. The only person Milena can truly trust is herself.
Can Milena take down Perun, protect her fellow cadets and make a life for herself with her boyfriend, Grant, as well as the friends and family she's come to love as Alexandra Gastone? Buckle in for a wild ride as the Alexandra Gastone duology comes to a close.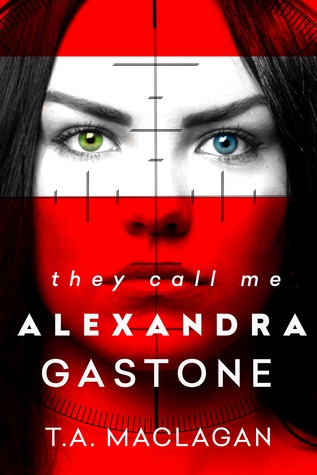 T.A. Maclagan is a Kansas girl by birth but now lives in the bush-clad hills of Wellington, New Zealand with her Kiwi husband, son and four pampered cats. With a bachelor's degree in biology and a Ph.D. in anthropology, she's studied poison dart frogs in the rainforests of Costa Rica, howler monkeys in Panama and the very exotic and always elusive American farmer. It was as she was writing her 'just the facts' dissertation that T.A. felt the call to pursue something more imaginative and discovered a passion for creative writing. They Call Me Alexandra Gastone is her first novel.