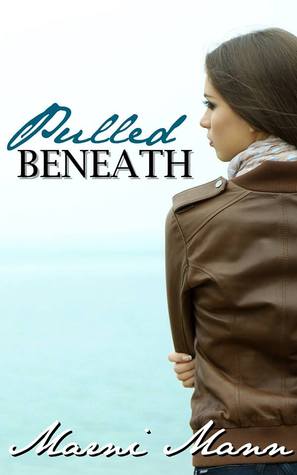 What happens when you uncover years of secrets and find out everything you thought to be true was a lie?
Drew Stevens finds her world turned upside down when her parents are brutally murdered. Soon after, she learns she inherited a property in Bar Harbor, Maine, from recently deceased grandparents that she believed had died when she was a baby.
Drew travels north to settle her grandparents' estate, but finds more questions than answers as the truth starts unraveling. What she didn't expect to find was Saint, whose reputation is as tumultuous as his past. But the very thing that brings them together is the same thing that keeps them emotionally caged.
With Saint's scars so deep and Drew's so fresh, can the pair heal from their painful wounds or will they be pulled beneath the darkness of their pasts?
First off, can you tell us a little bit about yourself?
I'm a New Englander at heart, though I now live in Florida. My husband and I have two dogs that absolutely run our lives. One sleeps on my head…the dog, not the husband. I love traveling, flip-flops, manicures, sexy words, chocolate and reading. My writing tends to be dark, emotional, and often extremely gritty. I enjoy tapping into topics that are difficult to discuss, but that people can relate to on some level.
Can you tell us something that not a lot of people know about you?
I eat a whole pineapple almost every day. It's a strange addiction, I know.
Where did the idea for Pulled Beneath come from?
I've always been fascinated with the decisions people make when they've been affected by tragedy. Whether they reach for substances, communicate their feelings, or they bury into the deepest, darkest hole. When I decided to explore all three, Pulled Beneath was born.
How is Saint similar and/or different compared to other heroes in romance books?
Saint's past is extremely harrowing and shadowy. His darkness is layered and within those layers he's learned some valuable lessons, he just doesn't realize their importance. He doesn't set out to be the hero. He doesn't even think someone like him could ever be a hero. But when he meets someone who is as emotionally damaged as him, he finds out those lessons can make a difference.
Tell us a little about your writing process. Any pre-writing rituals or routines?
Once an idea comes to me, things tend to move pretty quickly. I create a brief outline, which I share with my editor to make sure my points and loops all mesh, and then I start writing. It usually takes me about six weeks to finish the first draft. Music is always playing and the beats change for each book. Water, iced tea or Diet Coke is within reach.
When you create your characters do you ever put bits of either your personality or bits of personalities from people close to you?
Always. It happens naturally and I often don't realize it until I finish the first draft. There's a part of me in every heroine and I find myself revealing a bit more of my personality, my past and experiences with each book. I don't write about people I know, I write about people I want to meet.
What are some good books you've read lately?
I'm obsessed with the Songs of Submission Series by C.D. Reiss. I also recently read Veiled Innocence by Ella Frank and I loved it. Actually, I love anything Ella Frank writes.
If you could collaborate with another author in writing a book, who would it be?
Tarryn Fisher. She has a brilliant mind and she's an epic storyteller.
I'm a New Englander at heart and now a Floridian, inspired by the sandy beaches and hot pink sunsets of Sarasota. As a writer of erotic romance, new adult and literary fiction, I tap a mainstream appeal and shake worldwide taboos, taking my readers on a dark, harrowing, and breathtaking journey. When I'm not nose deep in my laptop, I'm scouring for chocolate, traveling, reading, or walking my four-legged children.