Welcome to my stop on the Promo Blitz, presented by

Reading Addiction Virtual Book Tours

, for

Hard Proof

by Debra Kayn. Please leave a comment or question for Debra to let her know you stopped by.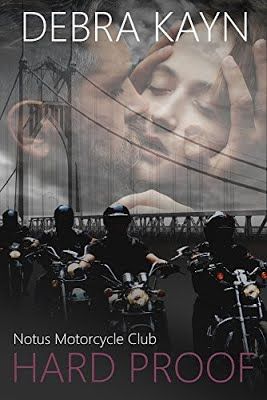 Notus Motorcycle Club Series,
Romance Suspense, MC Romance
Identical twin sisters move to St. John's, Oregon, buy Vavoom's Bar, and purposely put themselves into the path of Notus Motorcycle Club.
Burdened by a deep, dark secret, Clara has to be careful because one wrong step, one wrong word, could land her and Gracie in prison. Her need to stay close to the motorcycle club members backfire when Wayne Shaw throws her heart into a tailspin. There is more to the possessive biker than she originally thought. Cornered and out of options, she can only go forward and hope Wayne protects her.
Wayne Shaw splits his time between working at Port Loaders, searching for missing persons in partnership with the local police department, and keeping Notus Motorcycle Club together in hopes a brother will come home. Skilled at finding clues normal people miss, he has no trouble telling the new owners of Vavoom's apart. He only wants Clara.
When a little girl goes missing, followed by a teenager disappearing, Wayne's need to keep Clara safe while searching for a serial killer gets tested…until he's no longer sure who is the hunted and who is the hunter.



Wayne placed the dishes in the sink, shut off the lights, and guided her to the stairs. Halfway up the steps, he stopped. "Kings of Leon."




"What?"




He looked at her. "The group that does the song you were humming. Sex on Fire."




She laughed and smacked his arm. "No way."




"Swear it." He kissed her quickly and chuckled.




She shook with laughter all the way to his bedroom. Never in her wildest dreams had she imagined Wayne, president of Notus MC, teasing her or so fun to be around. The normal awkwardness of first-time sex with another person never showed up. Everything that had to do with him seemed almost too perfect.




A phone beeped in Wayne's back pocket, and two seconds later the doorbell rang. She dropped his hand and stood beside the bed.




"Hang on a second. I need to answer the door." He kept his eyes on the screen of his phone and walked out of the room.




She followed him to the bedroom doorway and stopped. He'd gone downstairs.




In her sight, Wayne opened the front door at the bottom of the stairs. Glen walked inside. Clara stepped back planning to crawl into bed and give Wayne privacy when Glen said, "A girl is missing."




A chill crawled up her spine. She stepped forward, staying out of sight.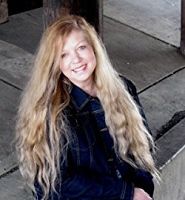 Debra Kayn is published by Grand Central Publishing, Simon & Schuster Publishing, Carina Press - Harlequin Enterprises Limited, and repped by agent, Stephany Evans of FinePrint Literary Management. She has well over forty contemporary novels available worldwide where heroes and heroines come from the most unlikely characters.


She lives with her family in the Bitterroot Mountains of beautiful North Idaho where she enjoys the outdoors, the four seasons, and small-town living.